Our temporary tattoos last between 2 and 7 days. The duration varies according to the pH of your skin.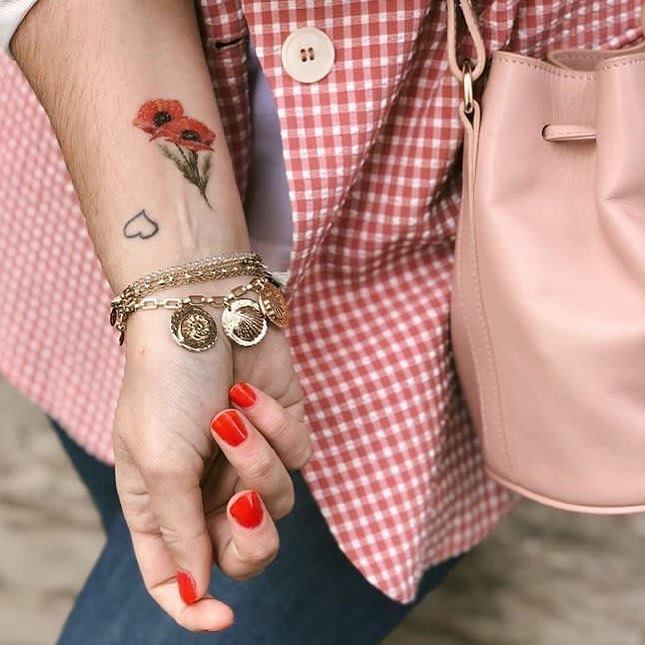 N°1 - Apply the tattoo when the skin is dry.
When applying the tattoo, make sure that the skin is dry: do not put any greasy substances before the application.

N°2 - Moisten the tattoo with some water during the application.
In order to avoid damaging or deforming the tattoo when applying it, take a moistened cotton pad and tap the tattoo. Do not drown it with a lot of water! Once the tattoo paper is well moistened, you can admire your temporary tattoo.
N°3 - Let the temporary tattoo dry 5 minutes after application.
After placing the tattoo, let it dry a few minutes.
N°4 - Avoid rubbing jewellery
It is important to avoid rubbing jewellery as much as possible in order to maintain the quality of the tattoo and the realism of its design.
N°5 - Don't use greasy substances on your skin
Greasy substances such as oil, body cream...allow the tattoo to be easily removed, so they should be avoided on the tattoo area.
It's up to you :)