It was the time of flowers...
A time not over for Sioou since we decided to offer you a new set on a 100% floral theme!
Discover "La fée fleurs"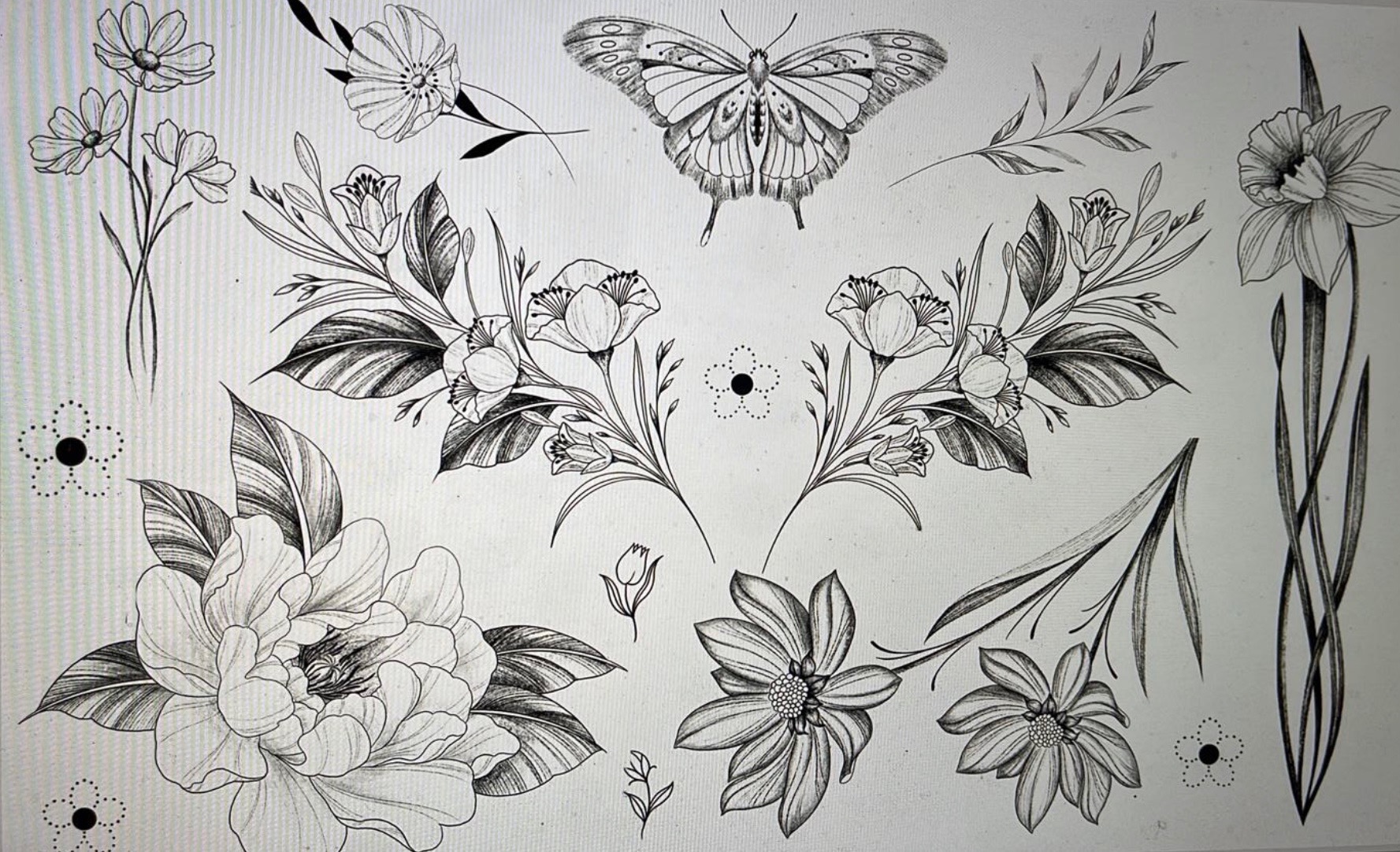 This set of temporary tattoos is composed of several floral patterns, large patterns to make cuffs, others to dress the back or the collarbones and smaller ones for the fingers!
Our artist behind this set is "La Fée fleurs" who gives her name to her pretty set.
La fée fleurs is at the same time an artist, a tattoo artist and a florist, hence her talent for the realization of these beautiful floral patterns!