This year, Sioou offers you to mark the occasion for Grandmothers' Day!
We know that the sanitary situation is complicated and that it is difficult for some people to find their loved ones but don't worry Sioou proposes you to send all your love by mail with a nice letter personalised by our ephemeral tattoos!
Let your imagination run free and stick the tattoos on your envelope :
The method is simple, it's the same application as on the skin, just take a cotton pad soaked in water and your chosen design.
Place it in the desired place and tap for a little while so that the ink adheres to the paper .
Gently remove the tattoo and admire the result!
Here is the creation of one of our little elf Sioou for his grandmother: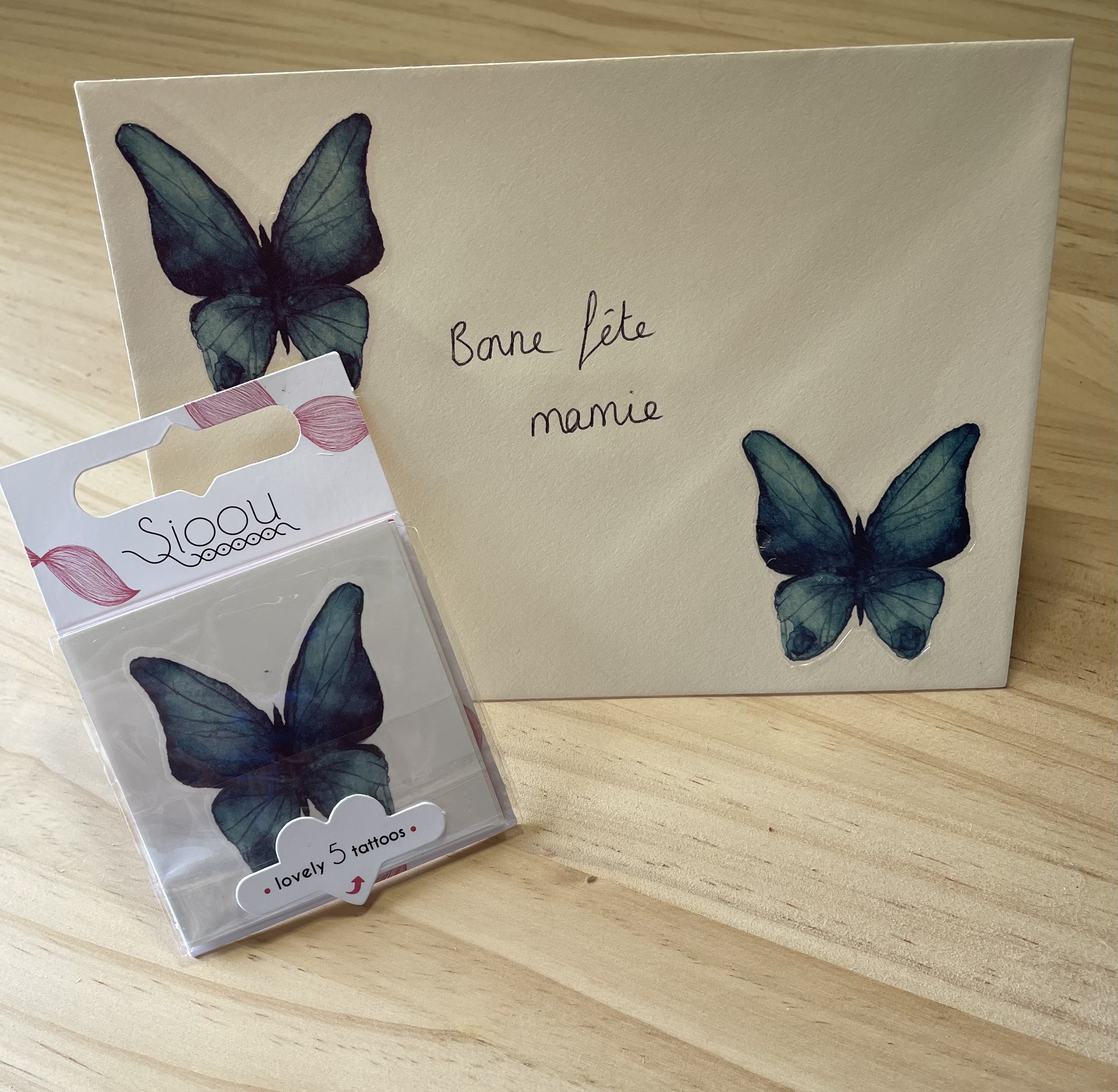 Do not hesitate to send us your results :)