A tattoo is for life, at Sioou it's up to you...
It is possible that the design that we liked a few years ago seems horrible today, either because it is no longer to your liking or the ink has aged badly...
Now you want to remove it, but what are your options?
1. The first solution is the laser which allows to erase your tattoo, no more a trace of it but your wallet will remember it...
2. The second solution is to cover your tattoo with the covering technique, that is to say to make a new tattoo over the old one. You'll have to save a bit to be able to go back under the needles...
But Sioou has another solution for you:
You are afraid of the laser, forget the first solution.
You've had enough of spending money on a real tattoo, so you've come to the right place to get a quality covering at a low price!
How does it work at Sioou?
You just have to choose a rather opaque pattern so that it can cover your real tattoo, then place it and come and tap on it with a water cotton.
Wait a few seconds before removing the design and discover your new tattoo, no more horrible tattoo, adopt the ephemeral Sioou!
Here is the result of a BEFORE and AFTER: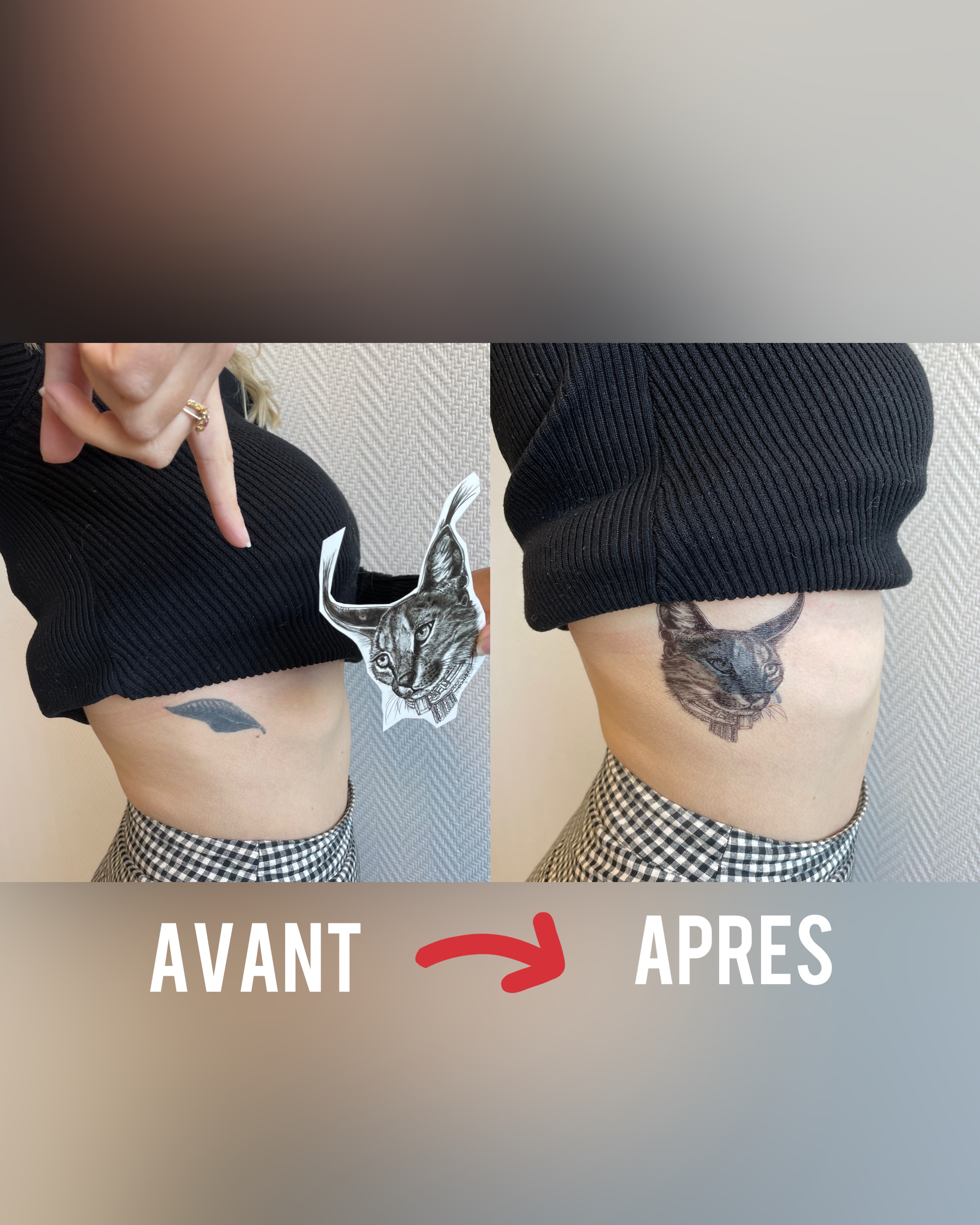 So you want to try it too? We are waiting for your covering with Sioou ephemeral tattoos :)