Sioou offers you to bring a touch of originality to your festive outfits for the end of the year. Accessorise your look with ephemeral tattoos.
At Sioou, there's something for everyone...
Gold, black, colour or even tattoos with a Christmas theme to complete your outfit :)
Sioou's outfit :
A pretty black sequin dress with a falling sleeve + A golden shooting star placed close to the collarbone for a chic and refined look.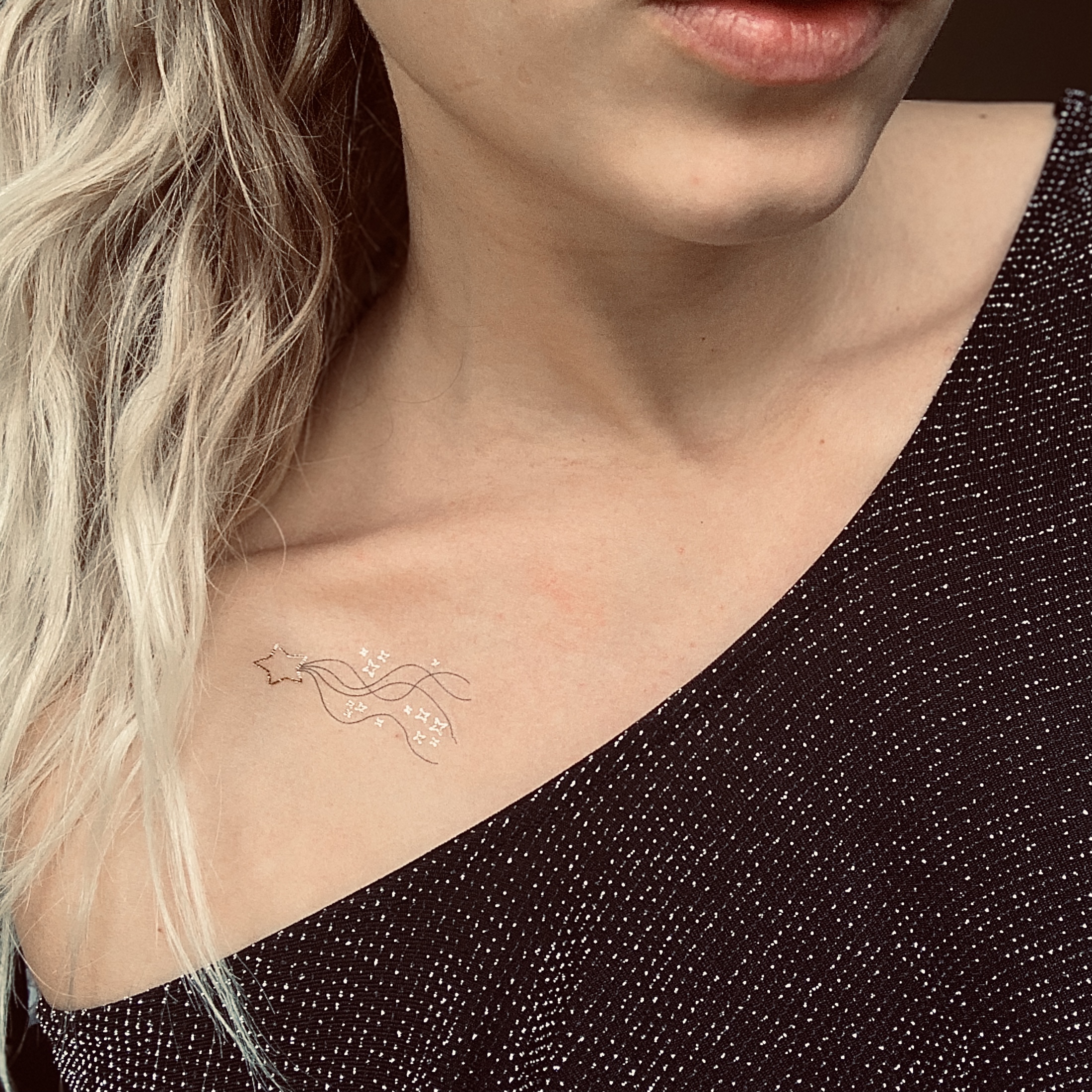 We wish you a Merry Christmas and a Happy New Year.