At Sioou, we operate as a collective. Behind our creations are many artists from a wide variety of graphic universes who draw our temporary tattoos.

First step: artistic direction
When we decide to create a new board of tattoos, we first imagine a theme, a style, based on current fashion trends or what we would like you to wear.
Then, Marie-Charlotte, chief trend scout, builds what is called in the jargon a moodboard or style board.
The moodboard is a composition of images of all kinds (colours, textures, objects, moods etc...) that illustrates the influences sought for the board.

Second step: artistic creation
Once the moodboards are finished, these are passed on to the artist. The latter is chosen for his affinity with the graphic style he is looking for. The artist is inspired by the style boards to create the first sketches and makes several proposals. Sioou chooses what corresponds best to the style he is looking for. Then begins a more or less long ballet of back and forth sketches of research...The goal is to meet each other and that at the end, everyone is happy with the creation :)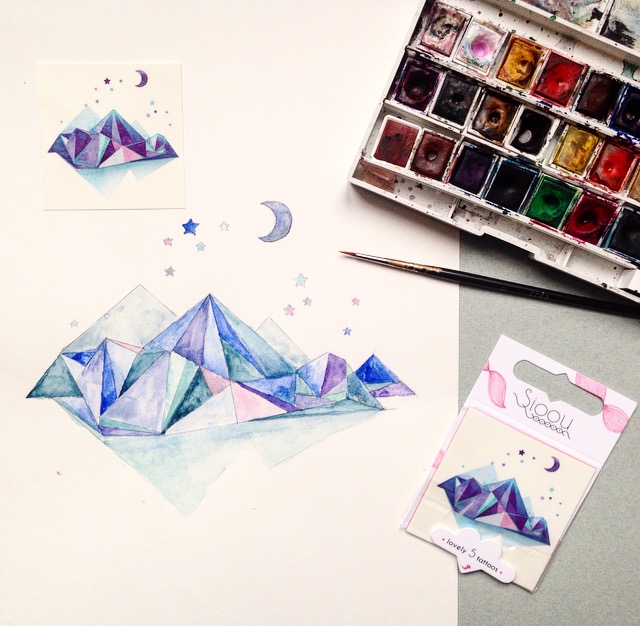 Here is an example with the work of the artist Claire Lebeau for the realization of our mountain tattoo.