April is the start of the festival season every year! Festival-goers love to enjoy the music and the unique atmosphere of these events. They also like to polish up their look with accessories and especially temporary tattoos :)
Here is a selection of some of the perfect tattoos to adopt the festival look:
- Large ornaments like Azulejos
Its bohemian spirit and its imposing golden tattoo designs will make you shine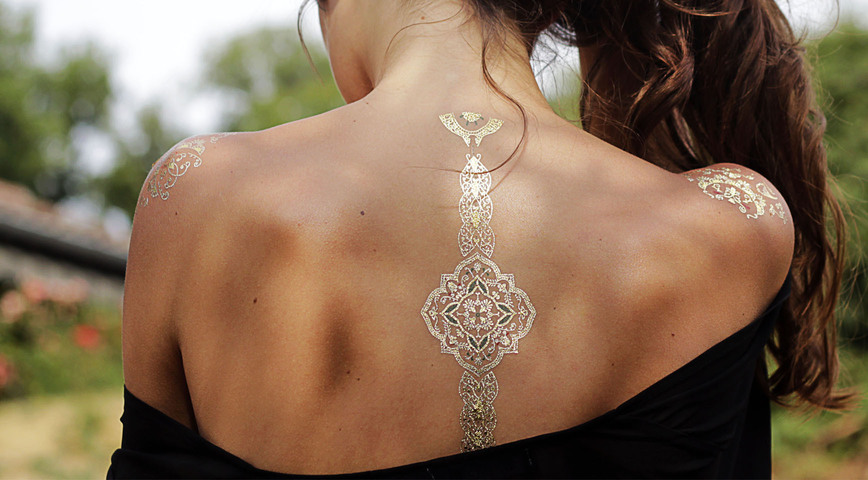 - Small refined and cosmic tattoos like Mini Céleste
These ultra-realistic designs are perfect to be worn as an accumulation on the body or on the fingers.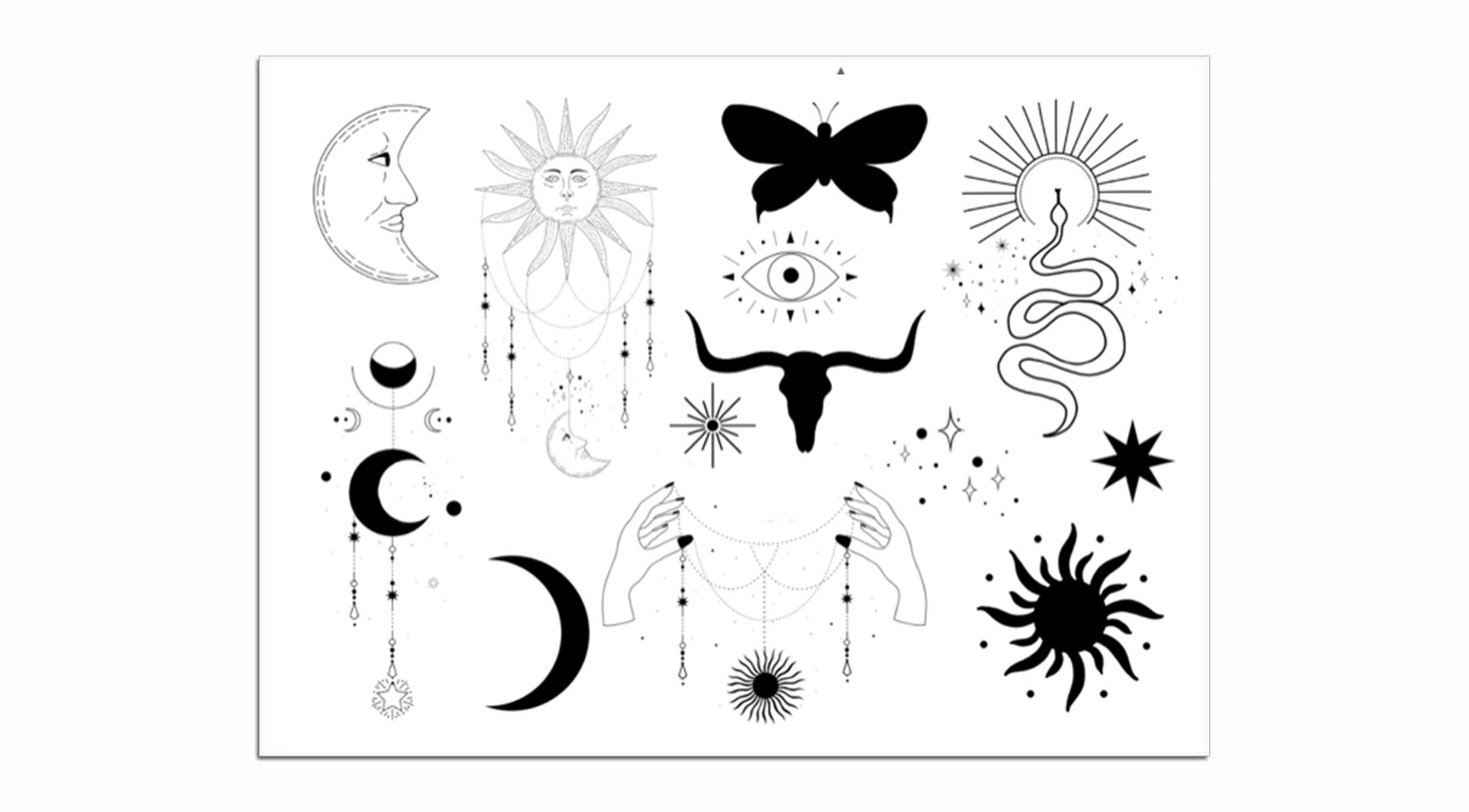 - Lovely Sioou designs like the black and gold feather or the gold mandala for a touch of simplicity!
For the less extravagant among you, these tattoos will convince you :)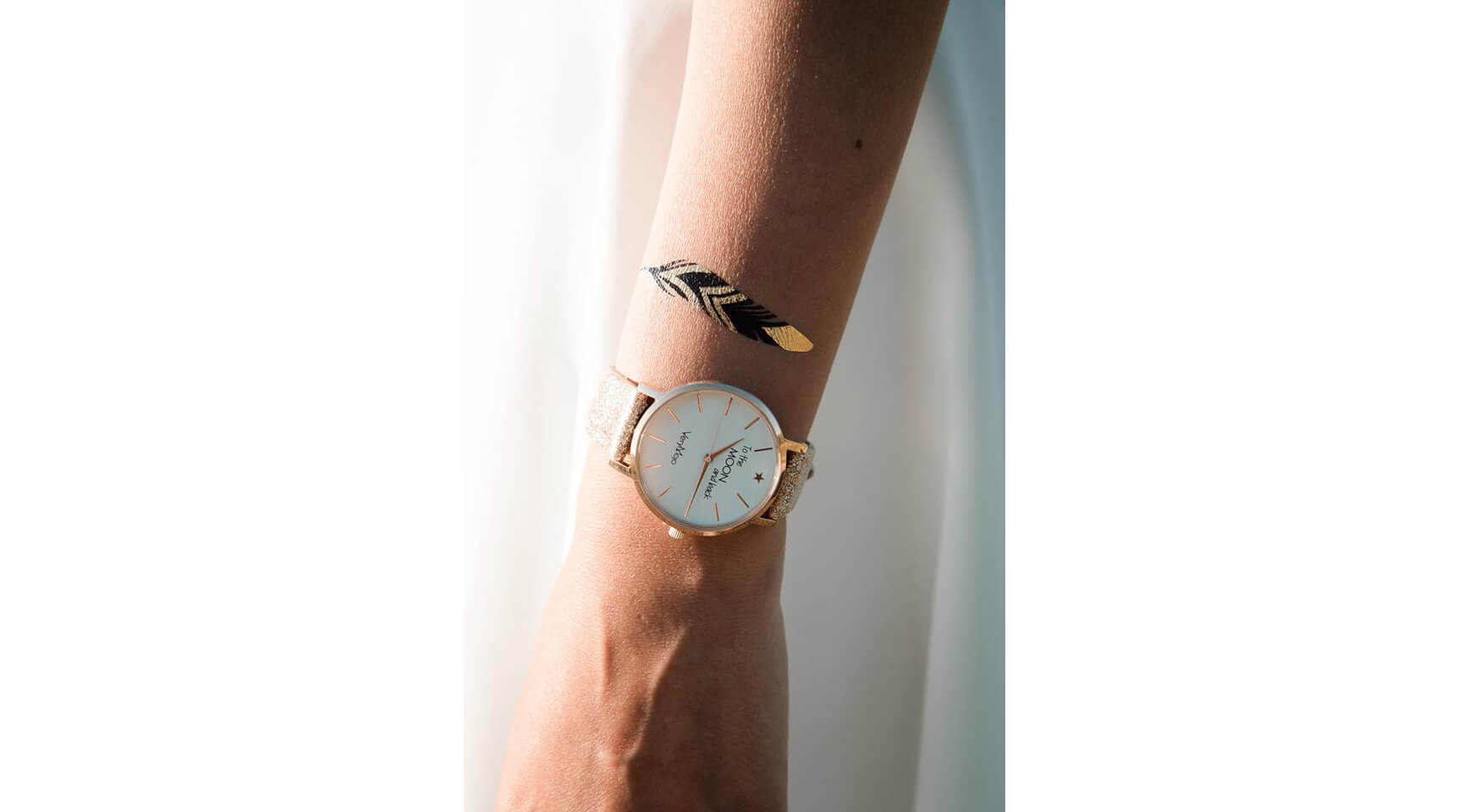 So what will be your favourite tattoos to go dancing with?