Do you know our ephemeral tattoo customisation service?
At Sioou, you have the possibility to create a design according to your wishes, whether it is for a professional or personal event, we start the personalisation from 100 units.
The personalised ephemeral tattoo can meet different demands:
- An ephemeral tattoo as a communication tool for your company
- For your company events between colleagues
- For birthdays, weddings, EVJF... for an original animation!
Recently we made beautiful personalised ephemeral tattoos for the brand Poussières des rues.
Poussière des rues is a serigraphy workshop in Lyon, managed by Céline.
We share with you a picture of the designs: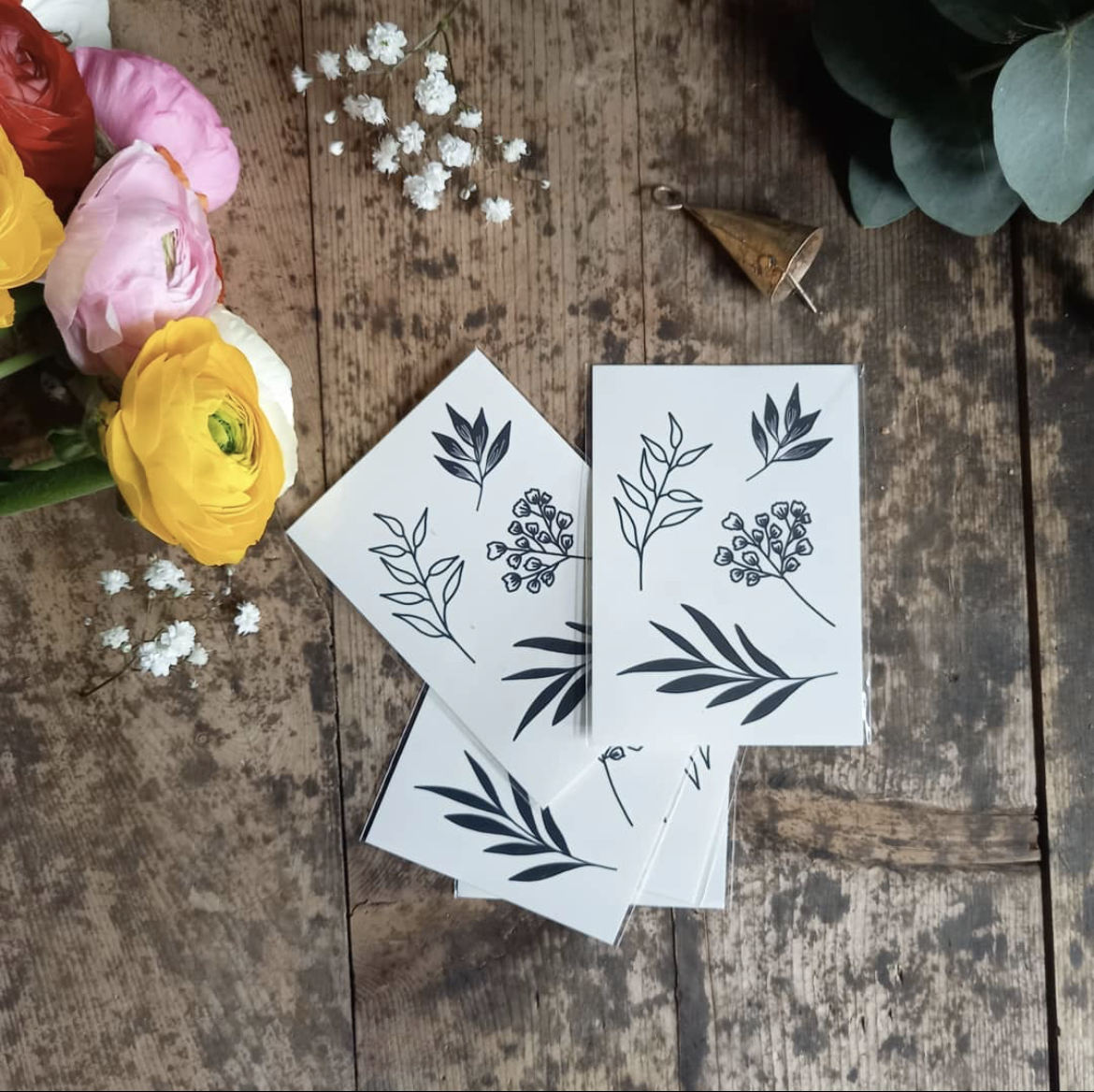 These ephemeral tattoos are available in the Poussières des rues shop located at 16 Rue du Mail, 69004 Lyon.