Zoom on our new Mini Sioou: The Mini Line
After the success of the Mini Talisman secret, the illustrator Sandra Loutre signs for Sioou a new small board of temporary tattoos to cut out: the Mini Line.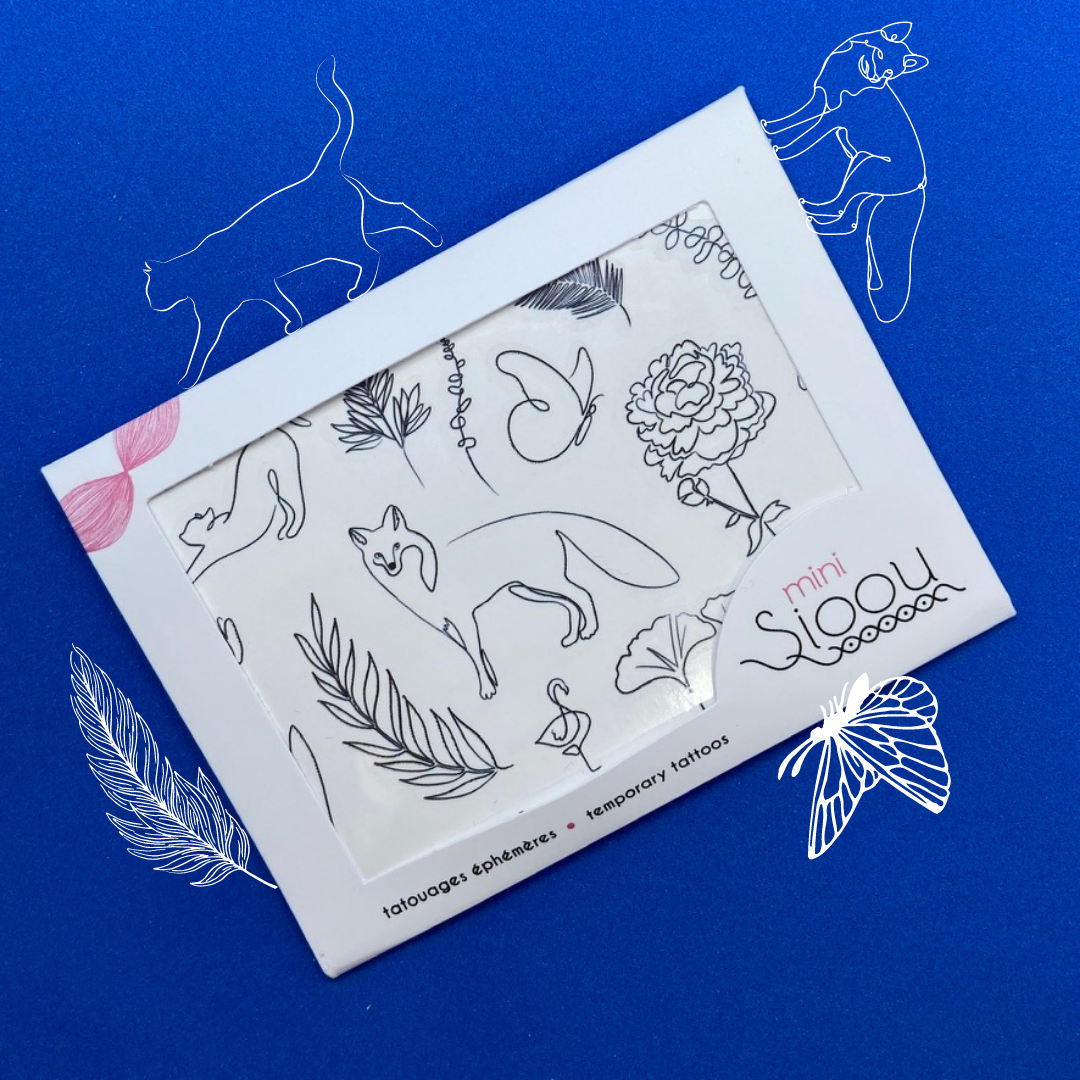 Find on this board nice animal and floral patterns, fine and discreet. They will seduce you with their ultra-realistic style in black ink and their trendy spirit thanks to the one line technique, i.e. continuous lines.
The Mini Line is available now at 5€ TTC per board + its guide.