You want to discover this artist and her creations? We contacted Céline Aka C.comme.line so that she can explain us more in detail the universe of her drawings.
Hello Celine, can you introduce yourself in a few words?
Hello I'm Céline Aka C. comme.line I'm an illustrator and graphic designer from Lyon.
Drawing has been my passion since I was very young, that's why I started to specialize in this field from the 3rd year of secondary school.
I studied in a school of applied arts in Lyon and I then continued in the same field, I have a CAP, a professional baccalaureate and a BTS.
I am also trained as a printer, graphic designer and typographer.
Later on, I wanted to bring more precision in my know-how, that's why I started a professionalization contract in a communication agency specialized in packaging.
This experience allowed me to set up my own communication agency with my associate for 12 years.
Today I work as a freelancer and I am flourishing in many fields.
What are your inspirations for your creations?
I am inspired by all the things in life, friendly pleasures, nature, food.
All my creations reflect the person I am, there is always my rock and feminine touch through my drawings.
Behind each creation, there is a message that I want to convey my emotions through my drawings.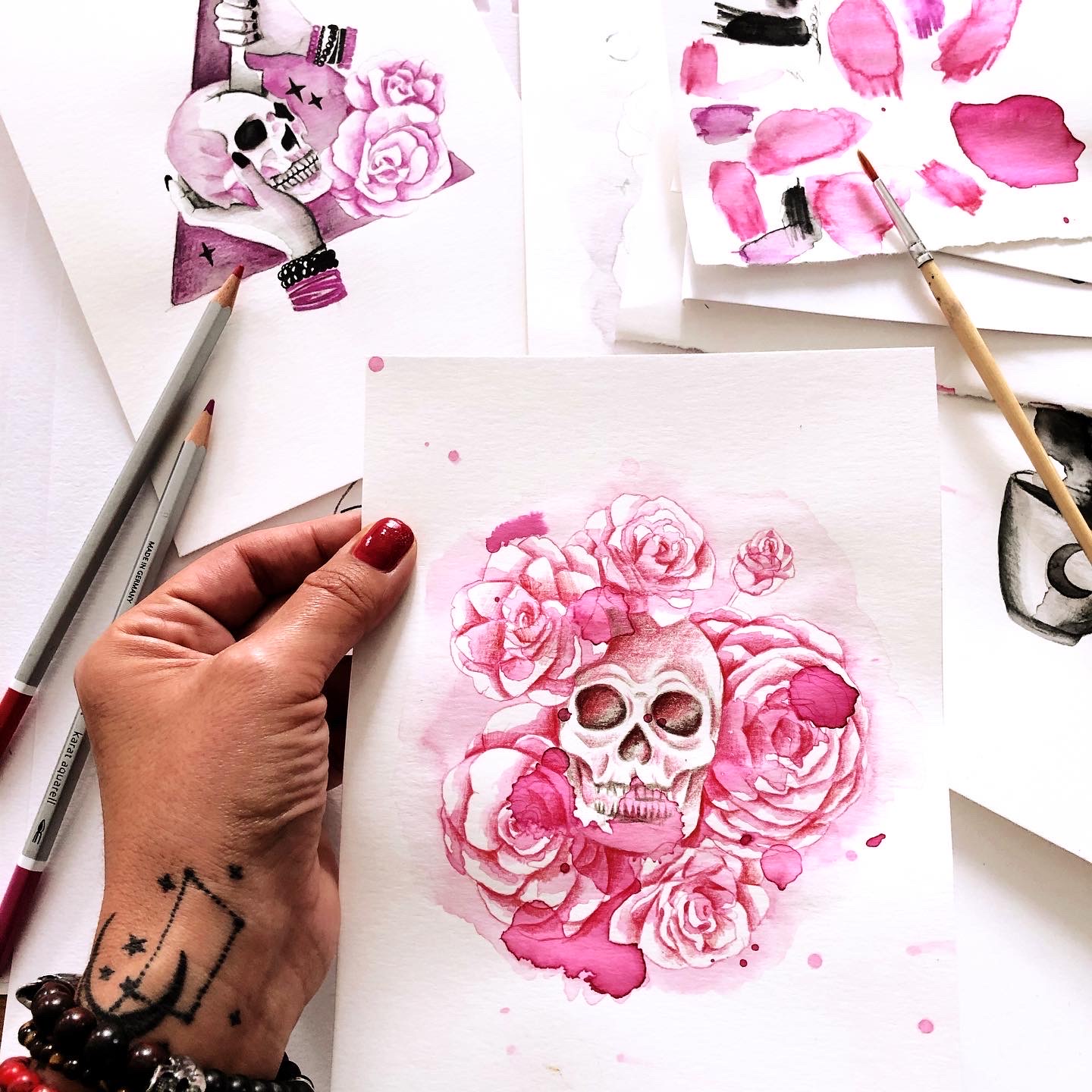 Can you explain the drawings on the "Play with me witch" board?
Of course, the main theme of this ornament revolves around poison, seduction and bewitchment. I also added a nod to my passion for food, especially pastries with the presence of blackberry as a forbidden fruit.
The style of this board is as I like to call it "Girly Gothic".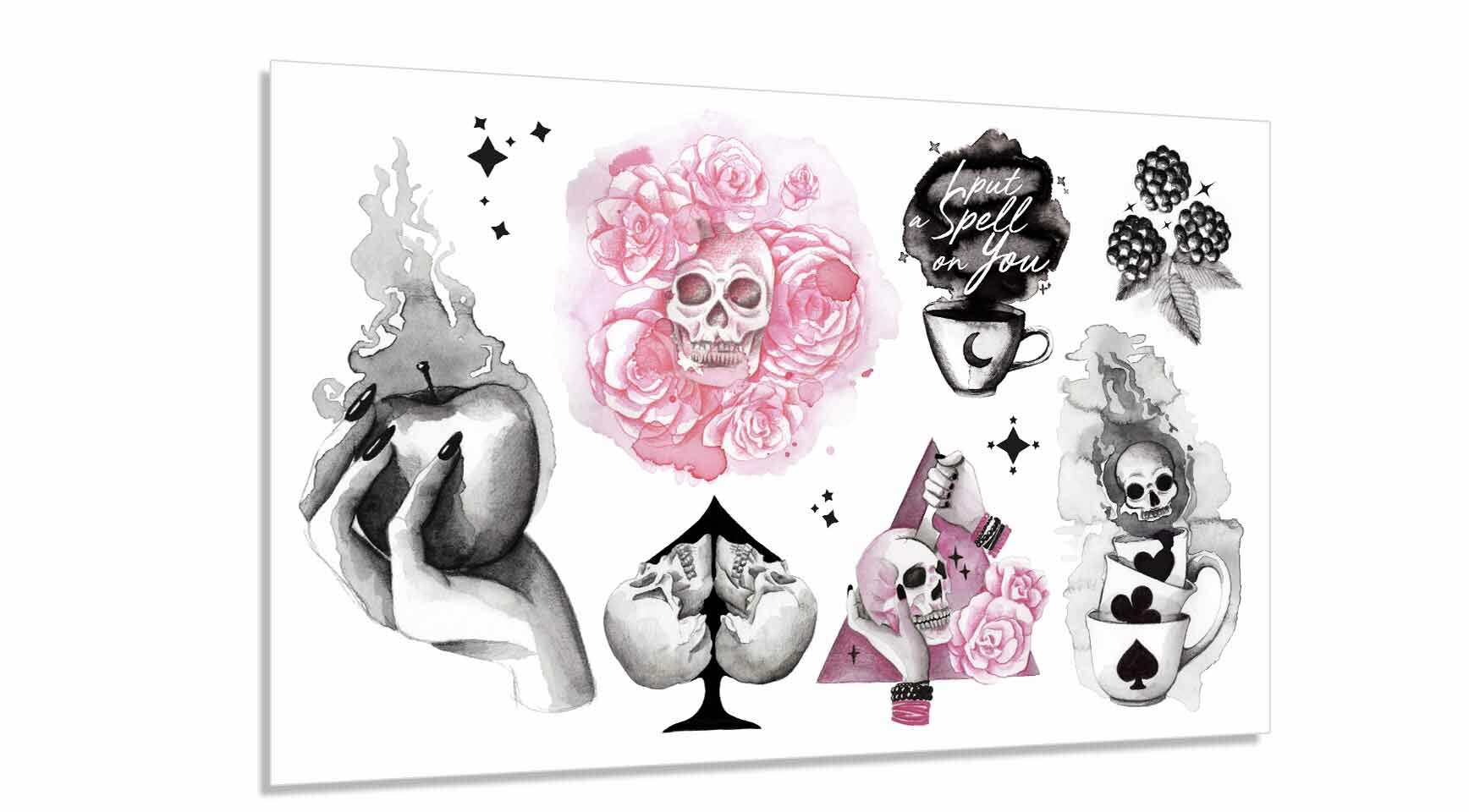 What is your future project?
I want to live from this passion all my life, I realized my dream and I want to continue to blossom through crazy collaborations.