You may be looking for an original animation for a particular event: a wedding, a birthday or a company party...
Don't look any further, Sioou has what you need!
Discover our tattoo bars
What is a tattoo bar?
It's a structure made of a central wheel, two teepees and a banner: on the wheel are placed the temporary tattoo bags, the Lovely Sioou formats, and in each of the teepees there is a water tank and small cotton pads.
How many tattoos can we put on the bar?
On the do it yourself tattoo bar you can include 10 pockets, that is 50 tattoos in total.
On the turnkey tattoo bar you can put 10 pockets + 8 pockets of bracelets on the sides
What is the difference between the do it yourself tattoo bar and the turnkey tattoo bar?
What differentiates the turnkey tattoo bar from the do it yourself is that it is already assembled when you receive it and it has the opportunity to be able to put bracelets unlike the do it yourself
Can we choose the colors of the tattoo bar?
Of course, you can either match the colors of the bar and the teepees or mix the colors. We have gold, pastel pink, pastel green, creamy white, midnight blue and turquoise
Here is a picture of a tattoo bar: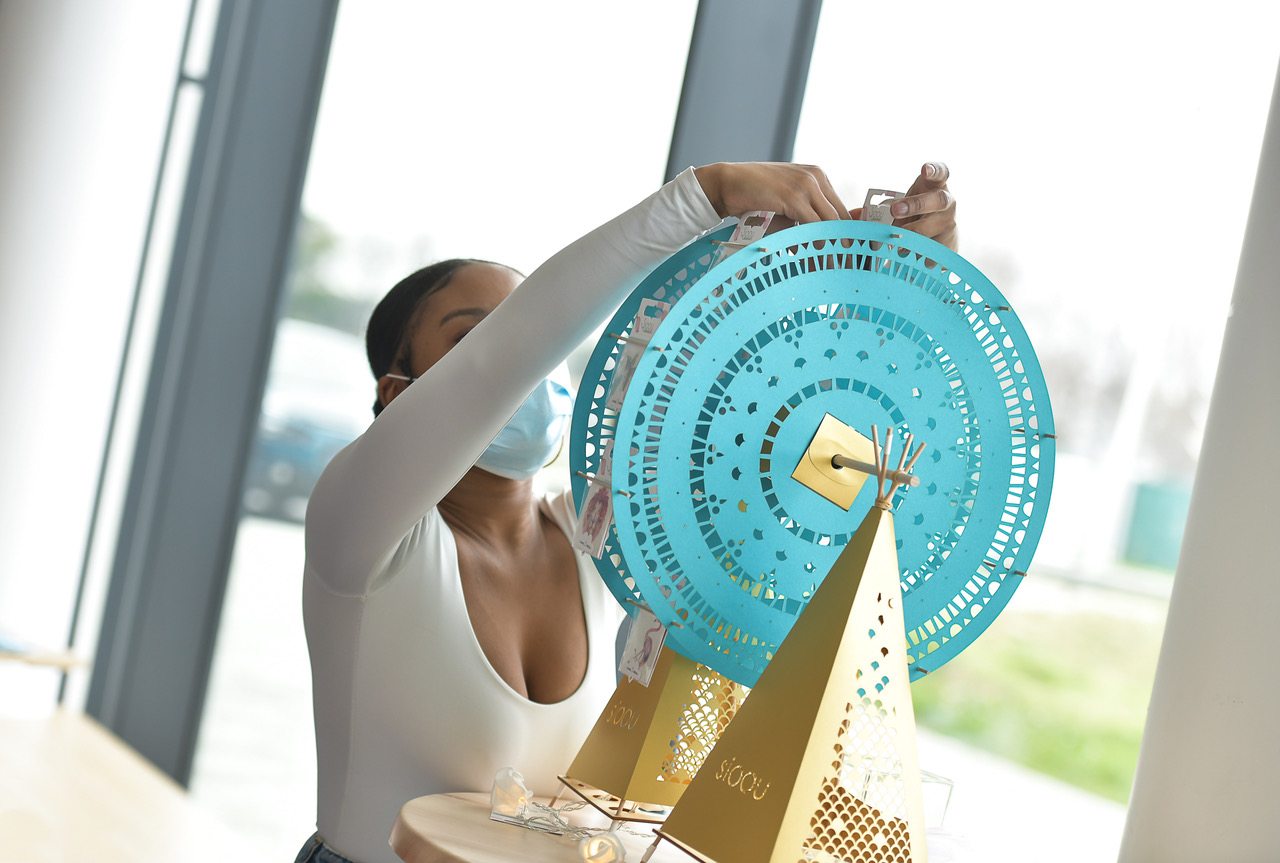 To select your tattoo bar, go to sioou.com